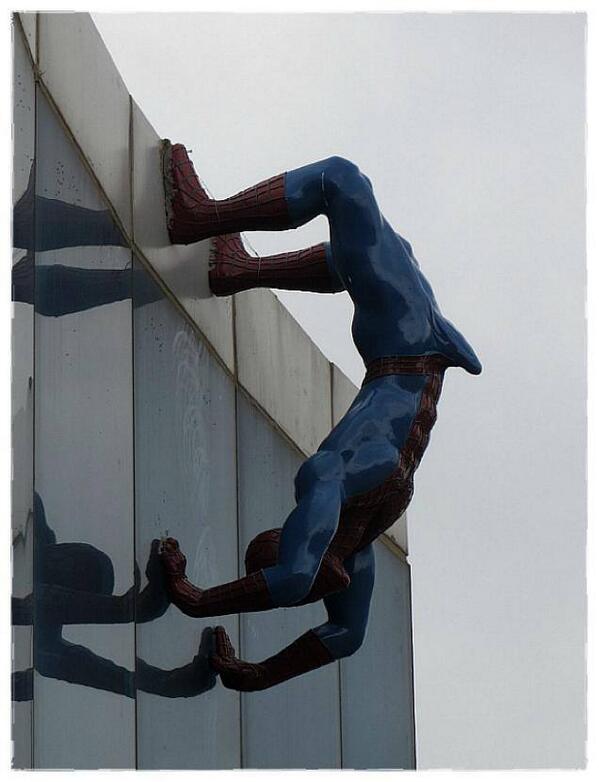 Spider-Man won't be hanging out at the Lotte Shopping Center in Busan, South Korea, anymore.
According to culture and gaming blog Kotaku, critics began to notice that the superhero GOT A ROCK HARD BONER  Even more awkward? The statue was installed above a playground.
Complaints spread online, and mall officials pressured artist Eunsuk Yoo to alter the piece or take it down, according to the site. He reportedly chose the latter.
The artist wrote on Facebook that he was attempting to naturalize the superhero in a comical way but understood why the work could be interpreted as lewd in a place like a shopping mall, according to a translation provided to The Huffington Post. He added that he was disappointed but would reach the public with better work next time. The installation had been up for about a year.
One pop culture blog couldn't resist poking fun: "Is his spider sense tingling, or is he is just really, really happy to see you?" Complex wrote.
Spider-Man has spun off ...this sculpture leaves very little to the imagination.